Nepal Starts Vaccinating Population of Over 60 Years from March 7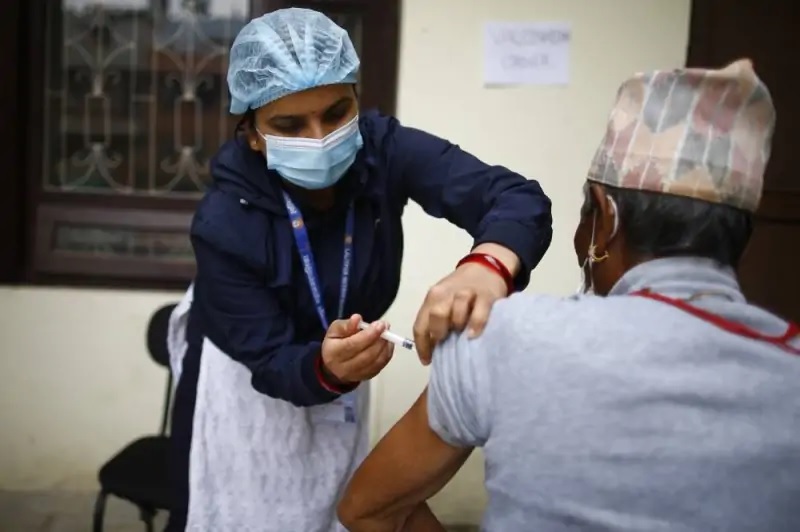 March 12, 2021
Embarking on the next phase of the vaccination drive against Covid-19, the Government of Nepal will start vaccinating its elderly population over the age of 60 years from March 7, 2021. After having vaccinated the frontline workers and high-risk groups, the elderly population is next in line to be inoculated with Covishield produced by Serum Institute of India.
Additional 2.25 million doses of Covishield vaccine is also expected to arrive in the country soon under the WHO's GAVI initiative.
In February 2021 – Nepal witnessed a steady decline in the number of positive cases along with fatalities due to the Coronavirus.
For more information, you may go to:
http://nepalrescue.com/
https://www.nepalitimes.com/banner/next-up-for-vaccines-elderly-nepalis/